E-Voucher for $660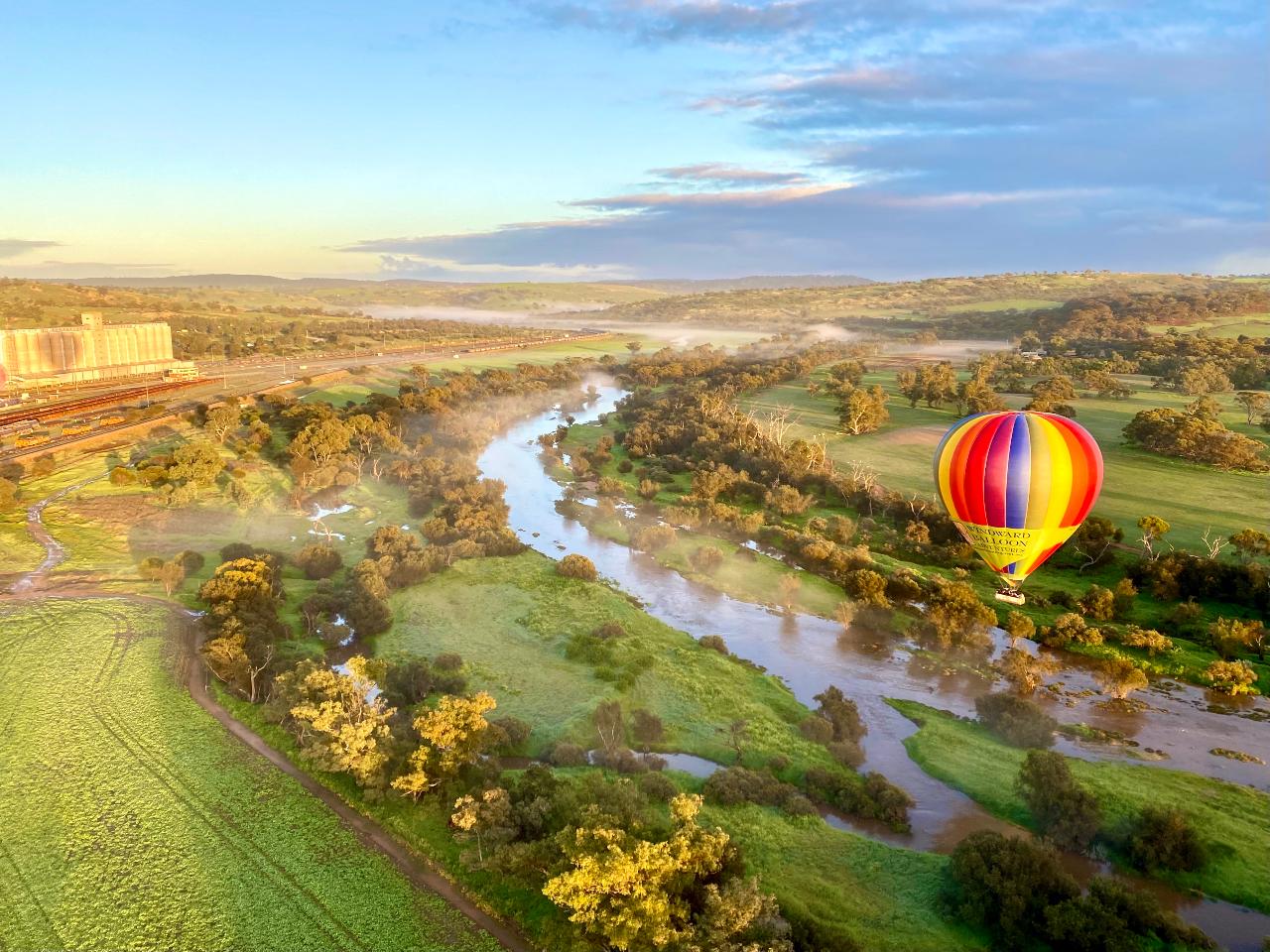 위치: Northam, Western Australia
상품 코드: PG85ED
Use this E-voucher towards the purchase of a balloon flight over the Avon Valley with Windward Ballooning suitable for our weekday flights for one (2) passengers.
Enjoy the enchanting experience of a deluxe sunrise balloon flight over the picturesque Avon Valley in the experienced hands of the team at Windward Ballooning.
Drifting over the valley for up to an hour allows you plenty of time to take in the panoramic views of this rural landscape with its rolling hills, lush green fields and meandering streams. Flying low over rivers and streams, you can catch a reflection of the colourful balloon shimmering on the water, or pick leaves from the tops of nearby trees! As you gently float over the fields of the Avon your Pilot will provide an informative commentary on the region and the activities it hosts, as well as the history of ballooning and the science behind flying.
After disembarking it's all hands on deck once again as you discover the art of repacking the balloon before being taken to the Rivers Edge Cafe to celebrate your experience in style with a sumptuous breakfast.
*** Please note – E-Vouchers are valid for 3 years from date of purchase and are non-refundable***